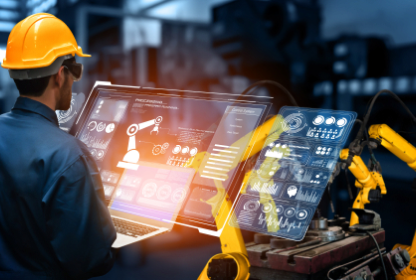 External factors — consumer demand, impacts from public health emergencies, ESGT — and technology have impacted the manufacturing sector like no other. The pace of change has required operational excellence at every turn and resilience to help companies grow sustainably and responsibly into the future.
At Altum, we apply bold thinking, performance focus, and inclusive collaboration to develop tailored solutions for the manufacturing sector. We have experience in modernizing systems with digital transformation, building resilient supply chains, strategic sourcing, manufacturing expansion, reinventing portfolios, and analytics.
Altum's management has been the trusted advisor of the manufacturing sector for over 60 years and has deep experience in consumer goods, life sciences, and energy manufacturing sectors.
We help you solve today's operational and growth challenges and build resilience to capture the next technology and business innovation wave.
Our management has worked with over
80+
manufacturing companies
Manufacturing sectors
CPG, Life Sciences, and Energy
are a core capability

Strategic Growth & Digital Transformation

Intelligence, Data
& Technology

Operational Excellence

Resilience, Risk
& Governance