Program Management Office (PMO) 101: What is it? And what's its value?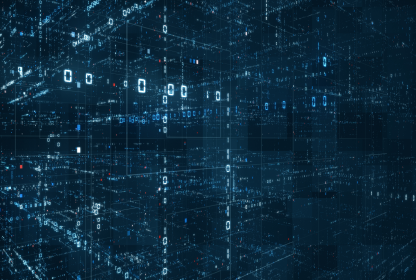 A PMO is usually formed by a business to organize, control, implement and improve the development of business enabling systems. While this sounds straightforward, many modern organizations struggle with introducing and leveraging PMOs. This is in part is due to the proliferation of business systems and the complexities they present combined with a chasm in the relationship between their users and technologists, who often have ideas and objectives that aren't completely in sync. Additional objectives of the PMO are (but are not limited to):
Establishing and monitoring project priorities (note: these can be changed per policies);
Creating application and/or business technology roadmaps (a running calendar of future projects or key events)
Organizing/chairing steering committees to discuss topics requiring input/decisions from both IT and Business leadership
Let's start out with a little history.
The PMO "function" is believed to have started two centuries ago within the agriculture community to foster better crop production. However, in the context of modern business operations, the first business PMOs were created in the 1950s, but their role in helping companies operate more efficiently largely remains a mystery. Even by the 1980s, when many now-seasoned business leaders were just getting started in the field and were still hitting IBM punch cards on mainframe computers, there was never a mention of PMOs.
Today's PMOs have made significant strides, largely due to the efforts of university programs and independent organizations (e.g., the Project Management Institute and the Scrum Alliance) and the establishment of recognized professional certifications (e.g., PMP, PMP-ACP, CSM, CSPO).
To better understand the value of PMOs, it's important to zoom out and discuss what PMOs are, their role, and the components that comprise this organization. Let's dig deeper into defining a PMO. Is it a traditional 'P'rogram or 'P'roject Management Office? Or should it include 'P'ortfolio?  To get there, we digress some more and put context behind these terms:
| | | |
| --- | --- | --- |
| Type of "P"MO | Definition | Company Size |
| Project | A defined set of requirements to create a new or modified goal (e.g., a car's oil change, a bathroom renovation, a data warehouse, etc.) | Small to Medium |
| Program | A group of projects to create a complex goal (e.g., car restoration, building a house, procure-to-pay system, etc.) | Medium to Large |
| Portfolio | A catalogue of items that are jointly managed (e.g., car manufacturer's lineup, housing development, Line of Business applications, etc.) | Large |
In a vacuum, each word and its definition have a purpose. But how these terms are utilized in forming and running a business group dedicated to the solution deployment is not as pressing as taking the initiative to form one.  Some would say they share many traits and similarities; however, using adequate due diligence and discussion, organizations should agree on a PMO type before taking the leap to establish one.
Just like glue can bond two dissimilar materials, the PMO can bind the needs and desires between users and deployment teams — and more importantly, help the organization reach its goals. Users, whether internal or external, use the systems and associated data to satisfy a need (e.g., buy, sell, inform, etc.). Users tend to be the ones who ask questions and make decisions, and they often have an insatiable appetite for system optimizations. On the other hand, IT is responsible for creating and maintaining an architecture that enables speed, accuracy, support, and security.
The PMO works with the users and IT to form a "team" by:
Following established System Development Life Cycle (SDLC) policies and procedures which are approved by management
Understanding the needs and issues at hand
Identifying options to address the requirement, resulting in a selected solution
Developing a plan (e.g., tasks, assignments, due dates, dependencies, etc.)
Monitoring plan progress and reporting/escalating to the appropriate stakeholders
Identifying and reducing/removing risk or impediments.
Coordinating the acceptance and implementation of the solution
Reviewing post-implementation results; and
Debriefing the project's actions and results
The value proposition and success of a PMO is determined by the ability of the PMO staff to set standards, establish realistic plans, and, most importantly, partner with all project team members.  Without trust and cooperation across the team, requirements could become misconstrued, lapses in communication are more probable, and delivery dates and costs could be exceeded.
Quantifying value is determined by establishing and monitoring usable metrics. These best practices should be top of mind for leaders as they lead their organization's respective PMO journey and work to improve their processes.
The creation and use of the PMO has gained significant traction since the century's turn; however, the structure and success of these PMOs has widely varied.  Whereas accounting departments can rely on the science of debits and credits, the development and implementation of technology is an ever-changing science – and one that requires agility and holistic cooperation.
Date

June 30, 2023

Tags

Financial Services Insights, Insights, Life Sciences Insights, Manufacturing Insights, Operational Excellence Insights, Private Equity & Venture Capital Insights, Restaurant, Retail & Hospitality Insights, Strategic Growth & Digital Transformation, Strategic Growth & Digital Transformation Insights, Technology Insights