Selecting a forward-looking ERP for a Manufacturing Company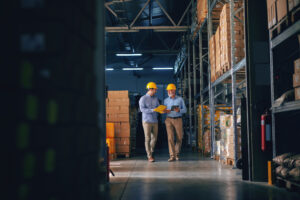 The new ERP was conducive to the client's current and future business needs and supported the approach necessary for future growth.
_________________________________________________________________
Client: Manufacturing Company
Solutions Area: Strategic Growth & Digital Transformation; Operational Excellence; Resilience, Risk, & Governance
Engagement Objective: Select a new ERP and redesign processes to instill a forward-looking work culture.
___________________________________________________________________
What was the client's challenge? 
As a leading literature publisher and merchandise manufacturer, the client's existing Enterprise Resource Planning (ERP) system was unable to meet the unique and sizable needs of the organization and hindered the team's ability to build new and efficient processes that paved the way for future excellence.
Why did the client choose Altum over other firms? 
The client's prior experience working with the Altum Crew and the impactful results and outcomes the Crew delivered gave them the confidence that Altum was the right firm at the right time to help overcome their challenges.
What was the solution?
Altum assisted the client with the selection of a new ERP and implemented the supporting processes and strategic approach necessary for sustainable growth and efficiency.
How did the Altum Crew incorporate bold thinking into the solution's implementation?
Through active engagement and inclusive collaboration, the Altum Crew was able to distill and comprehend the distinct pain points of the client and leveraged their collective experience to help the client instill a new approach to organizational strategy and operations to drive efficiencies.
How did Altum tailor the solution to the client? 
Comprehensive discovery and engagement with the client enabled Altum to develop a solution that enhanced the core of the business while transitioning to more forward-looking processes to future-proof the business. This was a core component during the software selection process, which was tailored to the client's needs and culture, resulting in a successful selection process.
How did Altum blend People, Process & Technology?
Altum worked with the client to envision what their operating environment would look like with a new ERP. In doing so, the client was able to re-imagine the roles and responsibilities of its teams and shift their approach to one that leverages the new technology as an asset that delivered an attractive ROI rather than a costly liability that acted as an impediment to achieving strategic goals.
Date

August 2, 2023

Tags

Case Study, Manufacturing, Manufacturing Case Studies, Operational Excellence, Operational Excellence Case Studies, Resilience, Risk & Governance, Resilience, Risk & Governance Case Studies, Strategic Growth & Digital Transformation, Strategic Growth & Digital Transformation Case Studies