Strategic process redesign and ERP implementation for Ad & Marketing Technology Company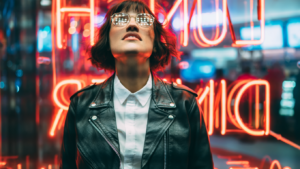 Altum improved the company's accounting system and IT controls, introducing a customized ERP and strict processes for better management.
_________________________________________________________________
Client: Advertising & Marketing Technology
Solution: Operational Excellence; Strategic Growth & Digital Transformation
Engagement Objective: Optimize internal controls over the client's accounting and IT processes
___________________________________________________________________
What was the client's challenge?
The client had an insufficient control environment due to highly manual processes, disparate and legacy systems, and their utilization of accounting software that did not meet the needs of the growing and evolving business.
Why did the client choose Altum over other firms?
Altum's nimble, practical, immersive, hands-on approach, spearheaded by management consulting and industry experts, separated the firm from its competitors.
What was the solution?
The Altum Crew redesigned processes, integrated critical systems, and strategically implemented an ERP that fit the client's unique needs to allow for the implementation of tight controls and an RCM.
How did the Altum Crew incorporate bold thinking into the solution's implementation?
The Altum Crew set forth a bold and aggressive but practical remediation timeline that focused on timely and effective execution. As a result, innovative solutions and core processes tailored to fit the client's pressing needs were implemented on time and on-budget.
How did Altum tailor the solution to the client?
The client's distinct positioning in their industry and needs called for an approach that ditched a cookie-cutter approach in favor of a solution that reflected the unique nature of their challenge. Through Inclusive Collaboration with key stakeholders and an engagement underscored by Active Engagement, the Altum Crew was able to outline and establish processes that meshed with the client's work culture and implemented cutting-edge technology that complements their accounting and IT needs.
How did Altum blend People, Process & Technology?
Altum's consistent engagement with the client's business teams and enterprise-wide collaboration that formed a deep understanding of how established processes and technologies worked alongside the company's people led to a solution and newly-established processes that enable these core organizational elements to complement each other and create maximum value.
Date

June 30, 2023

Tags

Case Study, Operational Excellence, Operational Excellence Case Studies, Strategic Growth & Digital Transformation, Strategic Growth & Digital Transformation Case Studies, Technology, Technology Case Studies