Program Management Office (PMO) 101: People in PMOs — who they are and how they work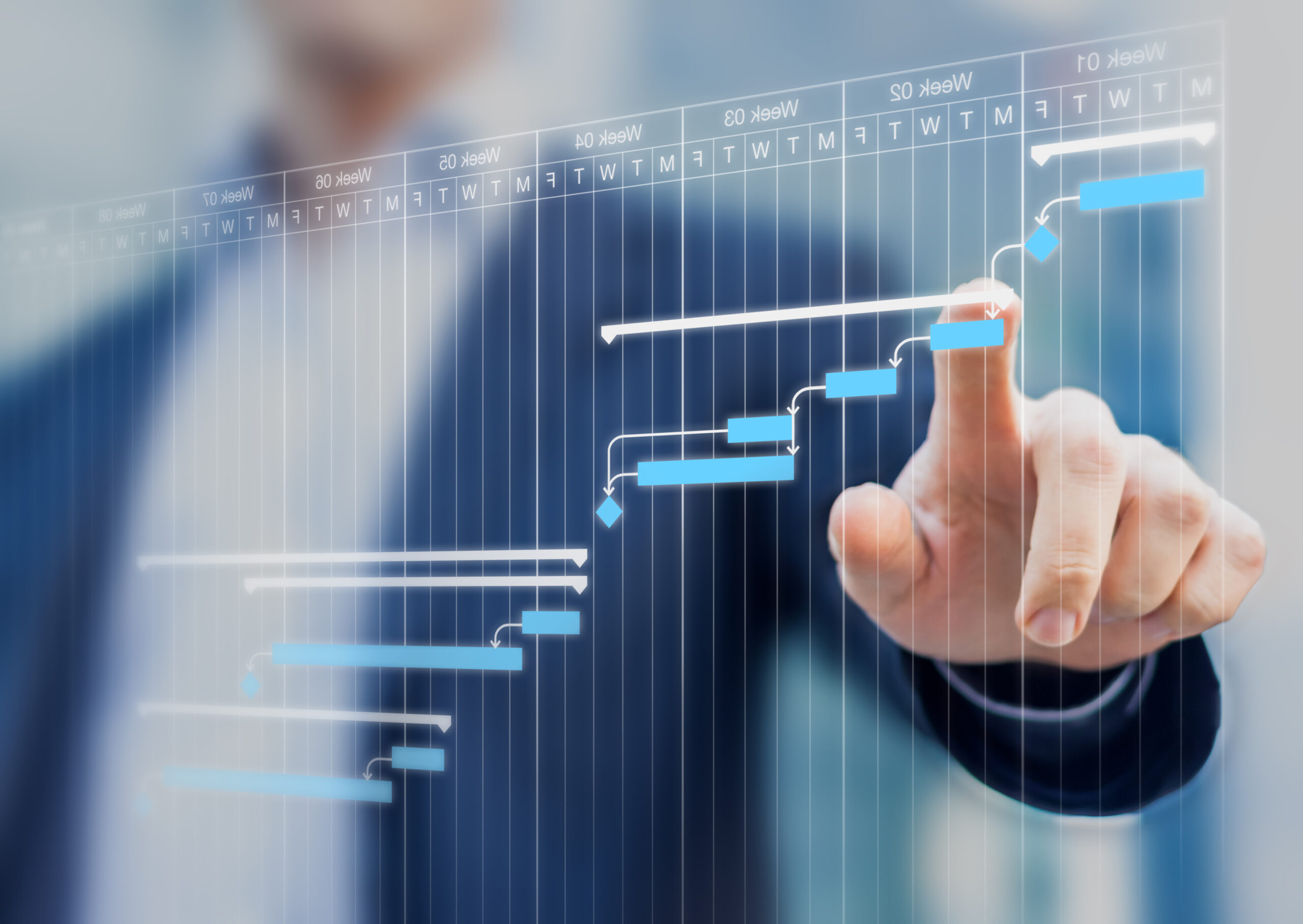 When creating any new department within the organization, a frequent first step is to start small and scale according to organizational needs and demand.  But does this principle apply to PMOs? Should a handful of project managers be entrusted to get the PMO up and running?
While every organization is unique and has varying needs, oftentimes it's best to kick off a PMO with a PMO lead — this person is responsible for establishing relationships with management, IT, business leads, etc. — to set the tone for the how the group operates and solves issues. As the PMO's autonomy and authority are critical to its success, the lead's title should be level with the responsibility and importance of the group they're heading.
Ideal Qualifications of a PMO Lead
There are myriad skills and experiences that are required of a PMO lead, and many will vary depending on the organization. However, the lead should be able to meet the following requirements:
Have created and/or led a PMO
Holds advanced certifications
Is an excellent communicator
Possesses a record of management and/or leadership experience
Organizations will tend to look towards external candidates to lead their PMO as they're seen as an attractive option to bring fresh ideas, analyze existing processes and practices, and recommend improvements. They are also seen as people who will not be beholden to established (and perhaps outdated) practices that could hinder progress. Conversely, qualified internal candidates should not be excluded in the search as they too can possess the ability to evaluate processes and buck traditional organizational norms.
Determining Titles Across the PMO
Staff titles within across the PMO, from top to bottom, are impactful from a functional standpoint and from the perspective of working with other departments. For example, large interdepartmental projects will heed the involvement of senior PMO staff as they have a strong knowledge base of the systems, business environment, and the project team and product owners. Their title (e.g.: Senior/Supervisor Manager) should reflect their expertise and the important role the PMO plays in organizational success.
Traditionally, PMOs have utilized titles such as Project Manager or Project Coordinator (with appropriate prefix's such as Junior, Senior, etc.).  It is not uncommon to see titles related to the company's development methodology. For example, if using an Agile-Scrum methodology, the titles could fall under the "Scrum Master" umbrella, with prefixes such as Junior and Senior.
Agile PMO Methodology: An Altum Case Study
Recently, Altum partnered with a client to establish a PMO whose needs and structure called for an Agile methodology. The trend of organizations implementing Agile or Agile-adjacent structures is something Altum has taken notice of, and this structure calls for a team comprised of:
Product Owner: One who has ultimate accountability and decision-making powers for the project
Scrum Master: Runs the daily scrum meetings and is responsible for ensuring all risks and roadblocks are addressed. This person is a quasi-project manager, but Agile dismisses that title.
Team Member: All other staff (IT, business, etc.) that have an active role on the project
As the client did not want PMO staff seen as simple Project Managers who creating and managed plans, we saw a need for subject matter experts (SMEs) that understood both the business and systems supporting it. Accordingly, the PMO staff chose various levels of Business Analysts who were engaged to address business options and solutions and connect the end-users to the IT developers.
Additionally, the client's current state, structure, and needs led Altum to identify a new title that meshes with their organization: Business Technologist. The Business Technologist would parlay a business perspective with technical expertise to drive results for the PMO. As companies undergo sizable digital transformations, the combination of a business and technology background will be in high demand.
Organizations should be deliberate and keep in mind their goal for establishing a PMO when building the group. From lead to more junior staff, companies should seek to staff their PMO in accordance with organizational demands. These conversations will lead to striking a mix of senior and junior staff, appropriate titles, number of staff, and the other elements of the PMO.
Date

June 30, 2023

Tags

Insights, Operational Excellence Insights, Strategic Growth & Digital Transformation, Strategic Growth & Digital Transformation Insights