Enabling sustainable growth for a Life Sciences Company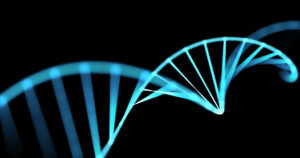 Altum developed a growth-focused roadmap and optimized operations to future-proof the organization.
_________________________________________________________________
Client: Life Sciences Company
Solutions Area: Strategic Growth & Digital Transformation, Operational Excellence, Resilience, Risk, & Governance
Engagement Objective: In anticipation of the launch of its marquee product, the client's finance and accounting team tapped Altum to assess core processes and develop a three-year roadmap to enable growth and shift to a modern, forward-looking organization.
___________________________________________________________________
What was the client's challenge? 
Before the launch of its marquee product, the client had to address operational challenges that hindered its ability to have efficient processes and a strategic vision across the finance and accounting function for the long-term.
Why did the client choose Altum over other firms? 
The Crew's expertise and approach to client engagements were demonstrated through prior engagements that spotlighted pressing needs for the rapidly growing and evolving organization. Altum's ability to understand the client's challenges and address them complemented the strategic vision for the organization.
What was the solution?
Altum provided a robust three-year roadmap for the finance and accounting team to drive the transformation of the organization into one that's best-in-class and a center of excellence.
How did the Altum Crew incorporate bold thinking into the solution's implementation?
The roadmap was a tactical approach to help the client accomplish its strategic objectives. The Altum Crew helped the client overcome apprehension by providing clear steps and milestones that shifted the focus from roadblocks to developing a collaboration that enabled a "path to yes".
How did Altum tailor the solution to the client? 
Altum isolated the prevalent issues experienced and designed a framework that incorporated bold, yet realistic, solutions that were attainable for the organization.
How did Altum blend People, Process & Technology?
The milestones included in the roadmap were grounded in People, Process, and Technology. The Altum Crew underscored the importance of all three in execution by highlighting the impact a missing component would have on the other two in reaching the organization's north star.
Date

August 2, 2023

Tags

Case Study, Life Sciences, Life Sciences Case Studies, Operational Excellence, Operational Excellence Case Studies, Resilience, Risk & Governance, Resilience, Risk & Governance Case Studies, Strategic Growth & Digital Transformation, Strategic Growth & Digital Transformation Case Studies