Achieving efficiency and scale for an Entertainment & Ticketing Company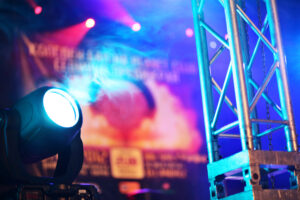 Altum integrated two business operations across finance and accounting to drive efficiencies and unlock scale using the Atum Wave methodology.
_________________________________________________________________
Client: Entertainment & Ticketing Company
Solutions Area: Strategic Growth & Digital Transformation; Operational Excellence; Intelligence, Data & Technology
Engagement Objective: Integrate business operations between two ticketing organizations across finance and accounting to drive efficiencies and unlock scale
___________________________________________________________________
What was the client's challenge?
The client partnered with Altum to separate operations from a former affiliate entity to a merge with a new entity — with the main objective being to harmonize and integrate the two businesses into one. This required the integration of systems, people, and processes.
Why did the client choose Altum over other firms?
Altum's strategic and tactical approach to optimize finance and accounting processes to unlock growth and Altum's ability to deliver on transformations in a timely and flexible fashion — while offering a best-in-class, organizational-fit solution — solidified the firm's competitive advantages that drive value.
What was the solution?
Through Bold Thinking, Inclusive Collaboration, and Active Engagement, the Altum Crew was able to work alongside the client's teams to carve out financial and transactional data, identify key overlaps between the merging entities, and see around corners and drive efficiencies through security, processes, and regulatory requirements.
How did the Altum Crew incorporate bold thinking into the solution's implementation?
Working alongside the client's business teams, Altum was able to help the client lean into their strong points by preserving existing value drivers while simultaneously integrating a new business and identifying areas for optimization and implementing fitting innovative solutions.
How did Altum tailor the solution to the client?
The Altum Crew entrenched themselves in the client's organization to fully understand the contours of their pain points. This extensive discovery resulted in data-related activities and new processes tailored to the client's unique environment and specific needs at a time of high activity and demands.
How did Altum blend People, Process & Technology?
Altum worked in conjunction with the client to implement change management strategies that allowed their people to learn, grow, and adapt to new processes and best practices while leveraging familiar existing technology that proved to be effective. This enabled the introduction of new systems that alleviated pain points and blockers within the finance and accounting functions while facilitating a seamless
Date

June 30, 2023

Tags

Case Study, Intelligence, Data & Technology, Intelligence, Data & Technology Case Study, Operational Excellence, Operational Excellence Case Studies, Strategic Growth & Digital Transformation, Strategic Growth & Digital Transformation Case Studies, Technology, Technology Case Studies