Due Diligence: Uncovering potential opportunities, gaps & risks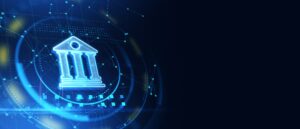 Altum's process gave a top-to-bottom view of the target company and provided actionable steps to integrate it into the broader portfolio.
_________________________________________________________________
Client: Investment Bank
Solutions Area: Strategic Growth & Digital Transformation; Operational Excellence; Resilience, Risk, & Governance
Engagement Objective: Perform IT due diligence for a multinational investment bank that outlined possible risks, gaps, and opportunities for the target company.
___________________________________________________________________
What was the client's challenge? 
The client needed to gain deeper insights into the technology, people, and processes that are in place at the target to determine the level of investment required.
Why did the client choose Altum over other firms? 
Altum was selected due its ability to find creative and bold solutions to problems. Altum's approach went beyond a standard due diligence report by including a robust set of findings and suggested next steps.
What was the solution?
Altum provided the investment bank with a due diligence report that outlined potential risks, gaps, and opportunities; identified and quantified subscription and infrastructure costs that would have to be renegotiated; and detailed a risk assessment that addressed the resources needed and timeline to integrate the technology platform.
How did the Altum Crew incorporate bold thinking into the solution's implementation?
Altum's ability to turn potential challenges into opportunities by providing remediation steps helped to provide clarity and a path forward to manage the acquisition. The Crew's outside-of-the-box thinking enabled the group to leverage other portfolio companies to simplify and enhance the new technology to be a true force multiplier and maximize value.
How did Altum tailor the solution to the client? 
The Crew was able to highlight the alignments between the two organizations and convey how the target company would fit into its portfolio. The firm's deep understanding of the target company and the client's portfolio enabled a strategic vision that outlined how the organization would mesh within the broader portfolio.
How did Altum blend People, Process & Technology?
Altum identified gaps and challenges as part of the due diligence process, helping the client understand their root causes and how the eventual integration would impact People, Process, and Technology.
Date

August 2, 2023

Tags

Case Study, Operational Excellence, Operational Excellence Case Studies, Private Equity & Venture Capital, Private Equity & Venture Capital Case Studies, Resilience, Risk & Governance, Resilience, Risk & Governance Case Studies, Strategic Growth & Digital Transformation, Strategic Growth & Digital Transformation Case Studies