Transforming an HR system for an Influencer Marketing Firm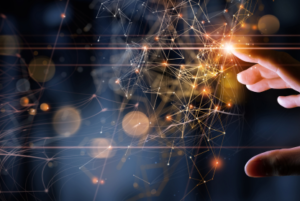 Altum resolved over 90 HRIS system issues by prioritizing tasks, escalating findings, and implementing enhancements to meet our client's strategic goals.
__________________________________________________________________
Client: Influencer Marketing Company
Solution: Strategic Growth & Digital Transformation; Operational Excellence
Engagement Objective: Assess & Improve HRIS performance and enterprise-wide utilization.
___________________________________________________________________
What was the client's challenge?
The influencer marketing company's existing HRIS software was implemented in a compressed timeframe, resulting in a lack of resources and strategic oversight. Consequently, the solution triggered a high degree of frustration and performance gaps and was not utilized in a manner that would yield a return on investment.
Why did the client choose Altum over other firms?
The client's urgent need for a hands-on approach and a reliable partner with deep expertise in HRIS implementations and strategic vision made Altum the perfect fit. The firm's accessibility and performance focus ensured the new solution was efficient and matched the company's culture and unique needs.
What was the solution?
After a holistic evaluation of the solution, the Altum Crew carefully documented a list of issues and captured the desired state of the solution and its business need. Throughout the engagement, the Crew provided detailed tracking and progress reports for each item to ensure clarity and transparency from start to finish. As a result, Altum optimized the solution's performance surrounding role clarity, communication with the software provider, and resource engagement.
How did the Altum Crew incorporate bold thinking into the solution's implementation?
The Altum Crew developed a persistent but professional approach to task prioritization, escalation of findings, and implementation enhancements to streamline critical processes while never deviating away from the client's strategic objectives.
How did Altum tailor the solution selection process to the client? 
Altum's extensive experience with software implementations and optimizations enabled a solution with features, including customized tracking tools, tailored to the client's people and way of working. Moreover, weekly calibration meetings were established to review utilization and facilitate change management.
How did Altum blend People, Process & Technology?
Through a cutting-edge HRIS solution featuring appropriate automations to promote efficiencies and best leverage people, and a RACI that considered every member of the Altum and client teams and their respective roles, the Altum Crew developed a technology tool that incorporated all three elements at every turn to maximize value.
Metrics:
Identified and resolved over 90+ issues across critical areas spanning the HRIS system.
Date

June 29, 2023

Tags

Case Study, Operational Excellence, Operational Excellence Case Studies, Strategic Growth & Digital Transformation, Strategic Growth & Digital Transformation Case Studies, Technology, Technology Case Studies